When I graduated from Lincoln College, my director's Mr. Dellinger and Mrs. Delillo presented all of us who had graduated with copies of Michael Shurtleff's book "Audition".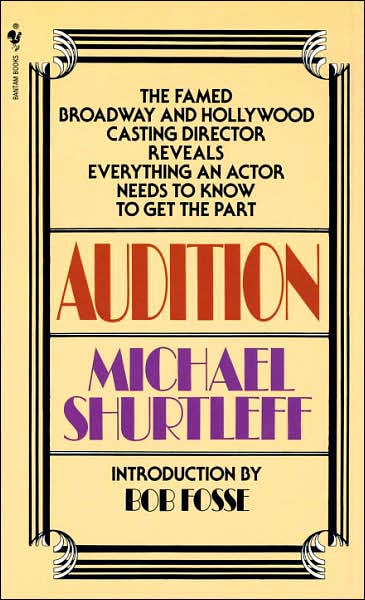 Tonight, on Facebook, I asked for recommendations of a movie to watch on Netflix and Al Samuels suggested "Audition".
This was not Michael Shurtleff's "Audition".
This was a crazy, nutso, Japanese horror film.
Holy smokes!
I wasn't prepared for it all. I had no idea what it was about and it scared the crap out of me.
I've seen my share of Japanese horror movies so I should have been ready for it. Most of them have been with Jason Chin who loves, loves, loves horror movies of all sorts, especially the Japanese ones.
It's 11:00 on Thursday and I finished watching the movie an hour ago. My heart is still racing.
I'm going to have to watch a couple episodes of South Park just to bring my heart rate back down.