The storm was pretty tame here in Eastern Maine. There was some damage though.
This basketball hoop...
Used to live up here...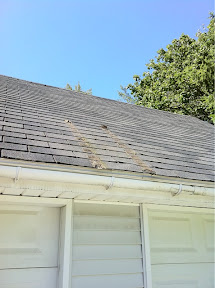 The heavy winds pushed it to here...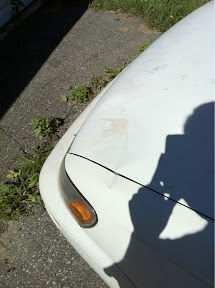 Yep, it landed right on the actors car and put a dent in it.
Since it was such a nice, clear, post storm day, we drove up to the top of Cadillac Mountain.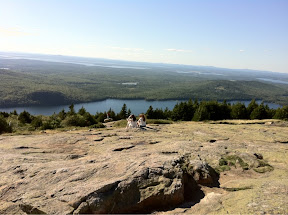 It was gorgeous.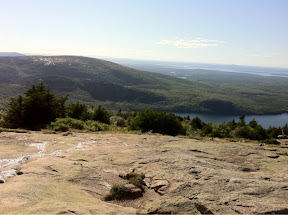 Brad, Liz, Mel and I wandered awhile looking at the view.
We learned from Brad that the top of the mountain is the first part of North America that sees the sun on most days of the year.
We climbed down so we get could get some better vantage points.
It all looked great.
Afterward, we went to Rosalie's pizza. Brad posed for some photos while I was looking away.
- Posted using BlogPress from my iPhone