It's been a busy few weeks.
A couple of weekends ago, my sister Melissa and her boyfriend came to visit.
They were excited to ride on the CTA.
We were supposed to meet them downtown to watch the tree lighting parade, but the swarms of people blocked them from getting to us. We stayed and watched it on our own.
You can see the lady in front of me was taking the same photo.
Yesterday we put up our tree.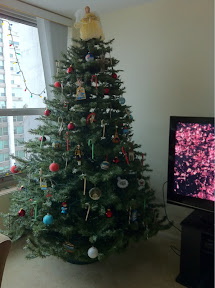 It's the first tree we've had in 4 years. One of the fun things we've been able to do is to collect ornaments from all the places we've visited.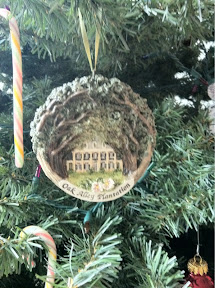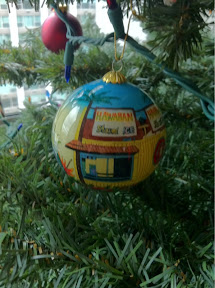 It's a very international tree!
- Posted using BlogPress from my iPhone